<!embed src= "http://www.first-unitarian.com/audio/CD-2005/pote-come-let-us-sing.mp3" autostart="true" loop="false" width="2" height="0">
Local Choir Celebrates
Pipe Organ Restoration
After Church Fire

Come Let Us Sing!


Released May, 2005

Will Sherwood, ChM, AAGO

,
Director of Music & Organist
CLICK HERE TO HEAR A COMPOSITE "TOUR" SAMPLER OF THE CD (other formats here:)
LISTEN TO SAMPLER
(2-MINUTE COMPOSITE MEDLEY OF 10 TRACKS)

HIGH SPEED (CABLE/DSL)

DIAL-UP

MP3


(if in doubt click this one)
SEE "
THE MAKING OF A CD
"
---

Order now with credit card or PayPal

The $17 cost of the CD is a
donation
and is
100% tax deductable
to the fullest extent of the law (the cost of the CD was underwritten separately).
Buy several as gifts!
Order using PayPal

Order using your Credit Card

Order by mail with check

Come Let Us Sing $12 + $5 shipping USPS priority for the first CD, each additional CD adds $1 shipping

Mail your check(to First Unitarian) for $17 (for 1)
or $46 for 2, $67 for 3, $88 for 4
First Unitarian Church
90 Main Street
Worcester, MA 01608
CLICK HERE TO READ PROGRAM NOTES(coming soon), COMMENTARY, & LYRICS 
CLICK HERE TO SEE "THE MAKING OF A CD"
CLICK ON UNDERLINED TITLES BELOW TO HEAR INDIVIDUAL SAMPLE AUDIO TRACKS
Participating
| | | |
| --- | --- | --- |
| Debra Benschneider, soprano | Alesia Tringale, soprano | Jean Gough, soprano |

Bob Gordon, timpani,
recording engineer


Madeline Browning, flute



Carolyn Browning, harp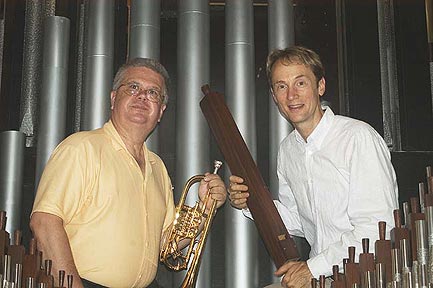 Bruce Hopkins, trumpet
Will Sherwood, organist & director, producer
Choir Roster
SOPRANO
Christine Astley
Debra Benschneider
Jean Gough
XueMei Jiang
Kristine Johnson
Marie Teresa Shamgochian
Nancy Smith
Heather Souare
Alesia Tringale
Georgette Vachon
Ellen O'Neall Waite
Linda Wyatt

ALTO
Jane Beckwith
Helen Campbell
Stephanie Jacques
Marcia Leonard
Kathleen Rooney
Marjorie Ropp
Susan Stafford
J Ellen Thompson
Katherine Tower-Ludwig

TENOR
Ben Beckwith
Rosamond Bennett
Brad Benschneider
Dick Kruse
Lauren Ota
Paul Ropp
Chris Tower

BASS
Jerry Bellows
James Demetry
Gordon Gurney
Glen Hersey
Steve Knox
Alan O'Neall
David Spanagel
Scott Taylor
Catherine Galbreath, house manager
Bob Gordon, sound engineer
Marie T Shamgochian, librarian
    
CD Production Underwriters
Jesse & Susan Anderson
Joan Bagley
Roz Bennett
Mrs Howard Booth
Mrs. Elizabeth Burguet
Dr William & Mrs Isabel Carleton
Kathleen Corcoran & David Blodgett
Martha & Bill Densmore
Henry & Jane Dewey
Gordon & Claire Gurney
Mr & Mrs Merrill W Higgins
Mrs Dorothy Hurlburt
Elizabeth Judd
Cathy & Peter Levine
Jack Lund
Jean McDonough
The Rev Barbara Merritt
Barry & Mahroo Morgan
Thomas Mountain
Bill & Missy Nicholson
Penelope B Rockwell
Paul and Marjorie Ropp
Rev Thomas and Susan Schade
Marie T. Shamgochian
Robin & Linc Spaulding
Sue Stafford & Jim Demetry
Anne Whipple
Mrs. Alfred Whiting
Nancy Wilson & Dick Harris
Anonymous
Josephine Truesdell
Vaughan & Ellie Lathan
Anne Lyell
Merideth Pasley
S
acred music speaks a universal language. No matter what our religious or philosophical convictions, this music touches the heart and the soul. Under the direction of Will Sherwood, the choir at the First Unitarian Church of Worcester sings an expansive repertoire of classical, modern, spiritual and traditional favorites.
First Unitarian is a strong and vital congregation with a history that goes back to the very first years of our new nation. As one of the first churches in the country to call a heretical Unitarian minister, it was founded in 1785 by a small gathering of free thinkers, who celebrated freedom of belief and religious expression. Great music has been a part of this tradition throughout the years, touching the souls and hearts of all who hear. In 2000, a steeple and roof fire caused major damage to the sanctuary and pipe organ. The congregation and community responded fervently to rebuild "stronger and better." The Aeolian-Skinner pipe organ was completely rebuilt and, along with improved sanctuary acoustics, inspires and comforts all who hear the glorious sounds. To honor an inspiring music program and to celebrate the restoration of the church and its organ, the choir, soloists, and instrumentalists join together to bring to you this joyful noise for all children of God to enjoy.

CD Licensing Credits
Used by permission:
© 1988 Birnamwood Publications (ASCAP), a division of Morningstar Music Publishers, Inc.; ©1991 by Dunstan House; ©1978 John Rutter (born 1945) writer & publisher, Oxford University Press; ©1978 Hinshaw Music (ASCAP); ©1982 Elkan-Vogel/Carl Fischer; ©1962 Boosey & Hawkes.
---
First Unitarian Church
90 Main Street
Worcester, Massachusetts USA
Web site hosting donated by SherwoodHosting LLC