Welcome to First Unitarian - Jan 26 2019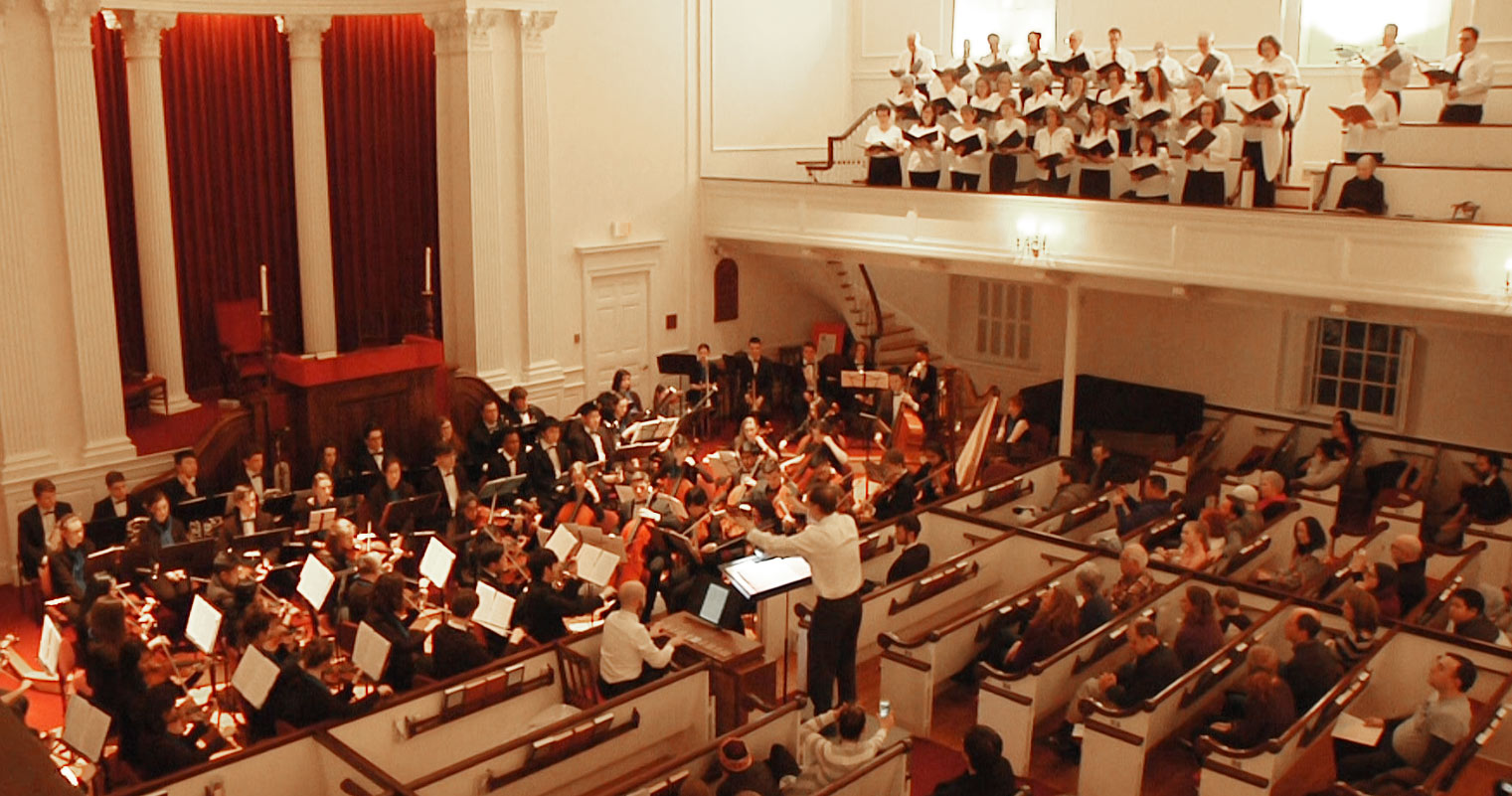 Jan 26 2019 Concert (here performing Faure Requiem)
PROGRAM NOTES AND BIOGRAPHIES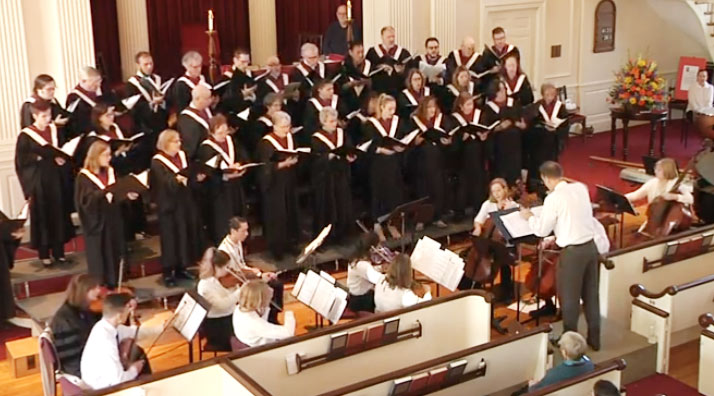 Festival Choir with Chamber Orchestra - Nov, 2018 (including WYO Honors String Quartet, Artists In Residence) - Bach & Gjeilo
---
Cantata 79 God the Lord Is Sun and Shield - J S BACH (1685-1750)
J. S. Bach is one of history's most lauded composers. His professional engagements ranged from royal court musician to church organist-director. Among his many categories of compositions, his Cantatas are among his most cherished works. He wrote several hundred, of which only about 160 remain. Like many churches (still today), his weekly services revolved around a selected topic (often scriptural) from a three- or five-year lectionary cycle which gave the scripture and sermon topic from which the choir's anthems were to be based. Often melodies from hymns were used as a basis for Bach to embellish complex textures of fugues and counterpoints. Cantata 79 ("God is Sun and Shield") takes its text from one of the most friendly and pastoral of all the Psalms, Ps. 84, and is one of the most thrilling, stupendously energetic works Bach ever wrote, including the famous setting of the hymn Now Thank We All Our God. The soprano-bass duet is expertly juxtaposed with an active violin counterpoint.
Gott der Herr ist Sonn und Schild
- translation
1. Chorus
God the Lord is sun and shield. The Lord gives grace and honor, He will allow no good to be lacking from the righteous.
3. Chorale
Now let everyone thank God with hearts, mouths, and hands,
Who does great things for us and to all ends,
Who has done for us from our mother's wombs
and childhood on many uncountable good things and does so still today.
5. Aria (Duet)
God, ah God, abandon Your own ones never again!
Let Your word shine brightly for us; although harshly
against us the enemy rages, yet our mouths shall praise You.
6. Chorale
Uphold us in the truth, grant eternal freedom,
to praise Your name Amen.
Youtube performance Nov 4 2018 with WYO Honors String Quartet Bach Cantata #79
---
Requiem in d minor Op. 48 - Gabriel Fauré (1845-1924)
From the age of nine Fauré studied music at the École Niedermeyer, the 'École de musique religieuse et classique', where Saint-Saëns was a member of staff. Saint-Saëns was regarded as a progressive teacher, introducing his pupils not only to the music of Bach and Mozart but also to controversial composers such as Wagner and Liszt. Unlike most major French composers, Fauré did not attend the Paris Conservatoire but continued his studies with Saint-Saëns, who greatly encouraged him by putting work his way and helping him to get his music published. The two became lifelong friends and Fauré later said that he owed everything to Saint-Saëns.
Fauré was a fine organist and in 1896 was appointed to the prestigious Madeleine church in Paris. He was also an excellent teacher, and perhaps because of his renowned expertise as organist and teacher only slowly gained recognition as a composer. He eventually became professor of composition at the Paris Conservatoire, and its Director from 1905 to 1920. Although he wrote several works involving a full orchestra, his particular talent lay within the more intimate musical forms – songs, piano music and chamber music. His somewhat austere style and highly individual, impressionistic harmonic language contrasts markedly with the music of the Austro-German tradition which dominated European music from the time of Beethoven until well into the twentieth century.
The subtlety of Fauré's music, and his concentration on the small-scale, led many to criticize him for lacking depth, a judgement based on the mistaken premise that the bigger and bolder a composer's music the more worthwhile it must be. Fauré deliberately avoided the grander kind of orchestral music that could easily have brought him fame and fortune. He preferred instead to embrace an elegant and subtle musical language that has won him increasing numbers of admirers, particularly as a composer of songs, a genre in which he is now recognised as a master.
Requiem was composed in 1888, when Fauré was in his forties, quite probably in response to the recent death of his father. Shortly after its first performance, Faure's mother also died, giving the work an added poignancy. In 1900, under some pressure from his publishers, he reluctantly agreed to the release of a revised version containing additional instrumental parts designed to broaden the work's appeal. Nowadays it is such a firm favorite that it comes as a surprise to learn that it did not gain widespread popularity until the nineteen-fifties.
In its sequence of movements  Requiem departs significantly from the standard liturgical text. Fauré included two new sections, the lyrical Pie Jesu and the transcendent In Paradisum, with its soaring vocal line and murmuring harp accompaniment. He also omitted the Dies Irae and Tuba Mirum - for most composers an opportunity to exploit to the full the dramatic possibilities of all the available choral and orchestral forces. Consequently the prevailing mood is one of peacefulness and serenity, and the work has often been described, quite justly, as a Requiem without the Last Judgement.    
Of the many settings of the Requiem text, this is probably the most widely loved. In comparison with the large-scale masterpieces of Verdi, Brahms and Berlioz, Faure's setting seems gentle and unassuming, yet it is this very quality of understatement which contributes so eloquently to the work's universal appeal. Whether the Requiem is performed in one of its orchestral versions or simply with organ accompaniment, it is impossible not to be moved by the ethereal beauty of this humble masterpiece. - John Bawden
Requiem - translation
Choir, tenors
Requiem aeternam dona eis Domine
et lux perpetua luceat eis

Grant them eternal rest, o Lord,
and may perpertual light shine upon them
Sopranos
Te decet hymnus, Deus in Sion
et tibi reddetur votum in Jerusalem

Thou, o God, art praised in Sion, and unto Thee
shall the vow be performed in Jerusalem.
Choir
Exaudi orationem meam
ad te omnis caro veniet

Hear my prayer,
unto Thee shall all flesh come.
Kyrie eleison,
Christe eleison
Kyrie eleison.
Lord have mercy,
Christ have mercy,
Lord have mercy
Sopranos, tenors, basses
Sanctus, Sanctus, Sanctus Dominus Deus Sabaoth
Pleni sunt coeli et terra gloria tua
Hosanna in excelsis.






Holy, holy, holy, Lord God of Sabaoth
heaven and earth are full of Thy glory
Hosanna in the highest.
Soprano solo
Pie Jesu, Domine, dona eis requiem
dona eis requiem sempiternam requiem






Merciful Jesus, Lord, grant them rest
grant them rest, eternal rest.
Tenors, choir
Agnus Dei, qui tollis peccata mundi
dona eis requiem






O Lamb of God, that takest aways the sin of the world,
grant them rest

Choir
Agnus Dei, qui tollis peccata mundi
dona eis requiem


O Lamb of God, that takest aways the sin of the world,
grant them rest

Tenors
Agnus Dei, qui tollis peccata mundi
dona eis requiem, sempiternam requiem.


O Lamb of God, that takest aways the sin of the world,
grant them rest, everlasting rest.

Choir
Lux aeterna luceat eis, Domine
Cum sanctis tuis in aeternum,
quia pius es


Requiem aeternam dona eis Domine,
et lux perpetua luceat eis



May eternal light shine on them, o Lord,
with Thy saints for ever,
because Thou are merciful.


Grant them eternal rest, o Lord,
and may perpetual light shine on them.

Baritone solo
Libera me, Domine, de morte aeterna
in die illa tremenda
Quando coeli movendi sunt et terra
Dum veneris judicare saeculum per ignem






Deliver me, o Lord, from everlasting death
on that dreadful day
when the heavens and the earth shall be moved
when thou shalt come to judge the world by fire

Choir
Tremens factus sum ego et timeo
dum discussio venerit atque ventura ira

I quake with fear and I tremble
awaiting the day of account and the wrath to come.
Dies illa dies irae
calamitatis et miseriae
dies illa, dies magna
et amara valde
That day, the day of anger,
of calamity, of misery,
that day, the great day,
and most bitter.
Requiem aeternam dona eis Domine
et lux perpetua luceat eis
Grant them eternal rest, o Lord,
and may perpertual light shine upon them.
Libera me, Domine, de morte aeterna
in die illa tremenda
Quando coeli movendi sunt et terra
Dum veneris judicare saeculum per ignem
Deliver me, o Lord, from everlasting death
on that dreadful day
when the heavens and the earth shall be moved
when thou shalt come to judge the world by fire

Soprano solo
In Paradisum deducant Angeli in tuo
adventu suscipiant te Martyres
et perducant te in civitatem sanctam Jerusalem






May the angels receive them in Paradise,
at they coming may the martyrs receive thee
and bring thee into the holy city Jerusalem
Chorus
Jerusalem

Jerusalem
Sopranos
Chorus Angelorum te suscipiat
et cum Lazaro quondam paupere
aeternam habeas requiem

There may the chorus of angels receive thee,
and with Lazarus, once a beggar,
may thou have eternal rest.
Chorus
Aeternam habeas requiem

May thou have eternal rest.
---
MUSICIAN BIOGRAPHIES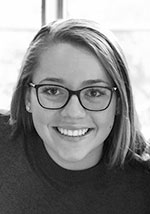 Britt Emerick (soprano) is a junior at Hall High School in West Hartford, CT and is Head Chorister of the St. John's Episcopal Church Youth Choir under the direction of Scott Lamlein. Favorite works performed with the St. John's choir include Duruflé's Requiem and Philip Stopford's 'Psalm 150'. She is also a member of the select ensemble Hall High Choraliers under the direction of Brett Boles and an accomplished violist performing with the I Giovanni Solisti orchestra under the direction of Emmett Drake.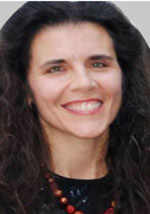 Alesia Tringale (soprano) has enjoyed an active solo and ensemble singing career for many years, nicely complementing her full time profession as Director of software engineering at EMC Corporation in Hopkinton. She has performed operatically with Opera Worcester, oratorically as soloist with WPI, the Salisbury Singers, Worcester State University, Boston University Choral Society, Nashaway Philharmonic and Worcester chapter of the AGO and in chamber music with "I Soloisti Simpatici" and most recently as soprano soloist with "Seele Musicale". Solo recitals include a collaboration with Olga Rogach, pianist, and a shared recital with baritone Donald Boothman. She has also been soprano soloist and section leader at the First Unitarian Church of Worcester for over 16 years. She studies voice with Jayne West and previously with Jane Shivick. A native of Winchester, Ms. Tringale has degrees in Electrical and Computer Engineering from Carnegie-Mellon Univ. and Masters of Systems Engr. from WPI.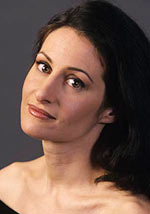 Soprano Maria Ferrante has become familiar to audiences world over in recital, oratorio and in over 15 leading operatic roles. A winner of the Mario Lanza Voice Competition, she has received praise by numerous critics including the Washington Post and the Boston Phoenix. Richard Dyer of The Boston Globe has called her "a true singing actress... Maria Ferrante broke my heart last night." In 2013 sang on the opening concert for The Newport Music Festival. In May she appeared on Swiss TV and sang at the TEDx Talks at CERN. Maria's performances have delighted audiences from New York to the Virgin Islands, to Prague, Japan, Geneva and London. She appeared live on WGBH-TV in Verdi's Aida. She was invited to commemorate Boston's Goethe Institute 250th Gala Celebration with Xavier de Maistre, (Vienna Phil.). Ms. Ferrante has recorded for Naxos, Albany, AFKA and Navona labels and also has four highly praised solo CDs to her credit: Boston Herald: [Ms. Ferrante] known for her lilting soprano voice and probing mind...brings a supple and colorful approach to a broad variety of repertoire." The Boston Globe said: "Superb". Maria has appeared with The Newport Music Festival, The Mohawk Trial Concerts, the Boston Ballet, New England String Ensemble, The Ensemble for the Romantic Century (NYC), the Charleston, Delaware, Queens (NY), Enid (OK), and Florida Northwest Symphony and Cape Cod Symphony Orchestras as well as The Concert Society Chamber Orchestra (CT), The Lane Concert Series (VT), and The Great Waters Festival (NH), Newell Concert Series (FL), Lake Biwa Concert (Japan), The Shakespeare Concert (Boston/Prague) and The National Museum of Women in The Arts (Washington, DC). By special invitation, she received lessons from the renowned soprano, Elly Ameling and studied with Franco and Loretta Corelli in NYC and Italy. An engaging, enthusiastic teacher and coach, Maria has taught Vocal Master Classes throughout and New England and New York. Maria recently completed her fourth year of directing the opera for the world-famous Ig-Nobel Prize Ceremony, broadcast live from Sanders Theatre on YouTube.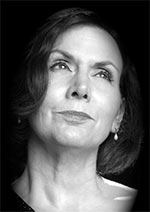 Soprano Jean Mancini Gough is musically at home in many styles. With a strong background in classical and jazz, she moves between the two worlds effortlessly, making her a perfect crossover artist. Holding Bachelor and Master of Music degrees in Vocal Performance/Music Education, her training and years of experience have made her a knowledgeable and sensitive performer. Renowned for her impeccable technique and smooth stylings, she has entertained audiences up and down the East Coast in a wide range of genres from jazz, gospel, and new age to classical and sacred literature. These experiences bring a unique intuition to her singing and her one-of-a-kind voice as she crosses genres with both technical and stylistic ease. An avid recitalist, Jean has presented many concerts in the New England area, Philadelphia and New York City. As soloist for the First Unitarian Church, Worcester, MA, for the past 20 years under the direction of organist and pianist Will Sherwood, Jean has performed a vast range of genres from sacred, classical, gospel and new age, to folk and jazz and is featured on numerous CDs with this group.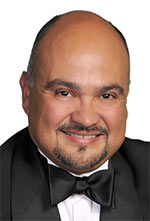 Tenor Ray Bauwens is well known to audiences in the New England area. Some of Mr. Bauwens' recent performances have included such roles as Nemorino in L'Elisir d'Amore, Alfredo in La Traviata, Rodolfo in La Boheme, Danilo in Merry Widow as well as concert performances of Elgar's Dream of Gerontius, Beethoven's Choral Fantasy, the Requiem by Verdi and J.S. Bach's St. Matthew Passion and Magnificat.
Mr. Bauwens has performed with the National Symphony of the Ukraine, the Mexico State Symphony Orchestra, the Handel and Haydn Society, Boston Academy of Music, Connecticut Concert Opera, Opera Providence, Boston Civic Orchestra, the Rhode Island Philharmonic, the New Philharmonia Orchestra, and even the Boston Ballet in Lila York's staging of the final movement of Beethoven's Ninth Symphony. His operatic roles have also included Cavaradossi in Tosca, Dick Johnson in La Fanciulla del West, Riccardo in Un Ballo in Maschera, and Turiddu in Cavalleria Rusticana as well as Edgardo in Lucia di Lammermoor, Matteo in Strauss' Arabella, Don Alvaro in Giuseppe Verdi's La Forza Del Destino, Pollione in Norma, Ferrando in Mozart's Cosi Fan Tutte and Don Jose in Bizet's Carmen. His concert and oratorio performances include Elijah, Messiah, J.S. Bach's B-Minor Mass and St. John Passion.
Mr. Bauwens has been recorded in his role of Anatol in Samuel Barber's Vanessa by Naxos Records which was recorded in Kiev. For more information, please visit www.raybauwens.net.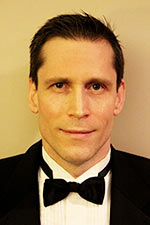 Bass Scott Taylor has performed with many groups in Central and Eastern Massachusetts over the past 25 years. His involvement ranges from area churches, to small local professional-level groups like Goliard and Diamonds from the Dust, to farcical operas at the Ig Nobel Prize cermonies, to larger choruses including the Salisbury Singers. Scott has also performed with the ACDA National Men's Chorus, and plays the trombone in the 21-piece Compaq Big Band. He works as an engineer for NVIDIA designing custom processors for self-driving cars, and with his wife Christine owns Stageloft Repertory Theater in Sturbridge.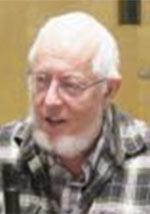 Jerry Bellows has a Bachelor's Degree in Music Education at UMass/Amherst and an Orff-Schulwerk Certificate from UMass-Lowell. He taught instrumental music at St. Mark's School of Southborough for sixteen years. His recorder studies include master classes at Amherst Early Music workshops with Pat Peterson, Dan Laurin, Saskia Coolen, and Mathias Maute. He worked on the staff of the Early Music Shop of New England for six years and worked closely with Friedrich von Huene, engraving Mr. von Huene's arrangement of J.S. Bach's Well-Tempered Clavier for "recorders with, or without keyboard or string instruments" The work was published in June of 2015 under the title "The Well-Tempered Recorder". He performs regularly as recorder soloist with the "Seele Musicale Chamber Ensemble" performing on a von Huene "Rippert" alto recorder made of grenadilla. Mr. Bellows is a founding member of the Worcester Hills Recorder Society and taught at Joy of Music in the late 1990's and early 2000's. He rejoined the JOMP Faculty in the fall of 2017.
Madeline Browning received a Bachelor of Music degree with a concentration in Music Therapy from the University of the Pacific in Stockton CA. She earned her teacher certification in Elementary Education (K-8) and Music Education (K-12) from St. Mary's College in Moraga CA. Madeline further developed her teaching skills at UMass Lowell, where she received Orff Shulwerk Certification for Levels I, II, and III. From 1979-1986 she taught at the Community Music Center of Boston, in the Shrewsbury and Harvard Public Schools and played flute and piccolo in the Central Mass Symphony Orcestra. Madeline was Director of the First Unitarian Church (Worcester) Children's Choir and is currently flute accompanist for the church's Senior Choir. She is a founding member of FloraMusica, a recorder ensemble that performs in the Worcester area.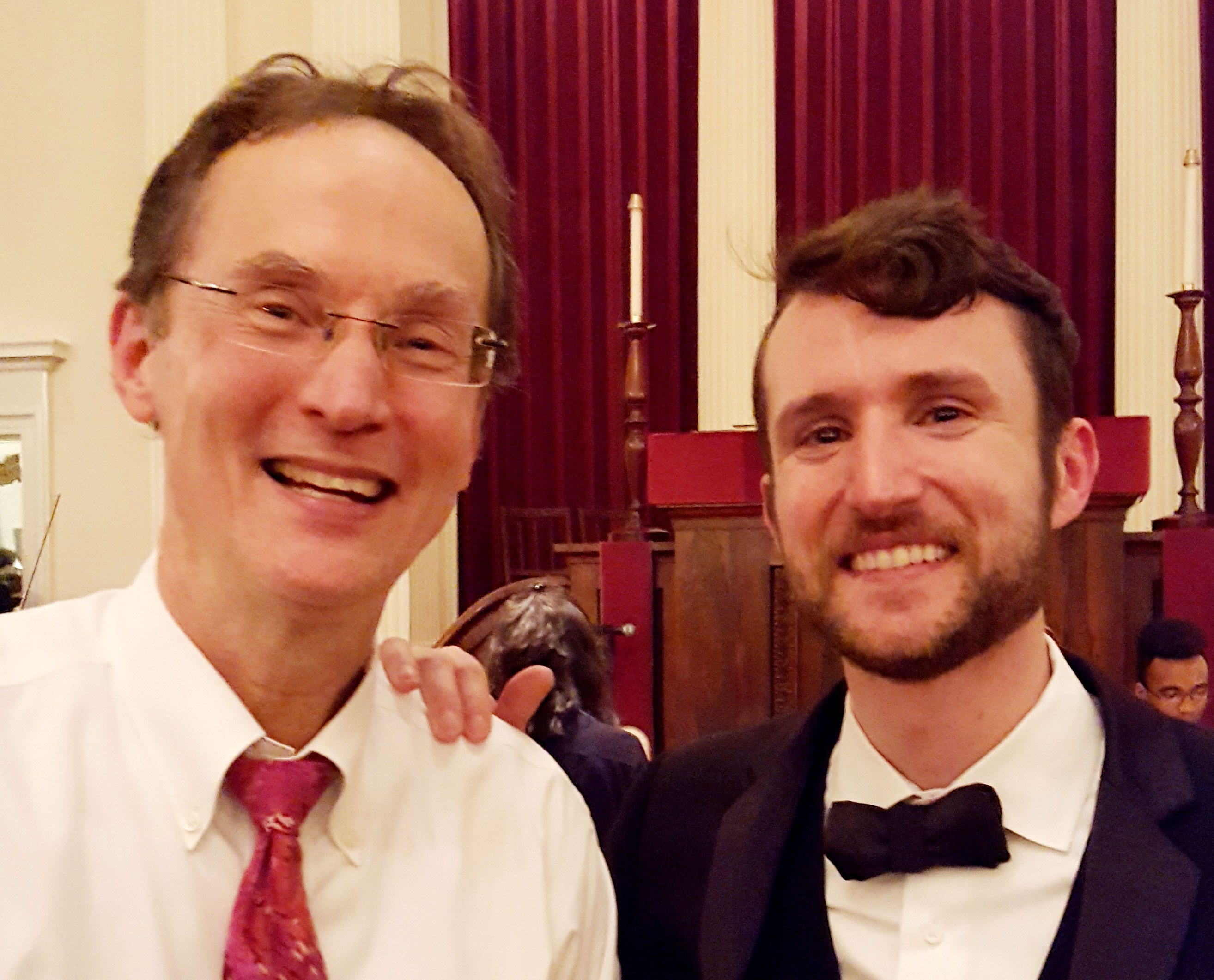 Jonathan Brennand and Will Sherwood after the Jan 26 concert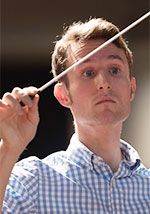 Jonathan Brennand is currently in his sixth season as Artistic Director of the Worcester Youth Orchestras, and conducts the 60 member Worcester Youth Symphony Orchestra (WYSO) and Worcester Youth Baroque Orchestra (WYBO), an orchestra he founded in 2014. In addition, he oversees the Preparatory Division, comprised of the Youth Philharmonic and String Orchestra, as well as an early instrumental program. He works with a staff over 9 faculty members, directors and coaches who help provide music education and orchestral training to over 250 students from central Massachusetts. Under his leadership, he has grown the Worcester Youth Orchestras from one ensemble to eight ensembles in just three years. In the 2015-2016 season, Jonathan started the Honors Chamber Music Program which is geared towards preparing high school students for their college music school auditions. In April 2014, he took WYSO on a trip to NYC to perform Beethoven's Choral Fantasy and Haydn's Te Deum with the Drew University Chorale and Choral Union. During the 2016-2017 season, WYSO toured Vermont, New Hampshire, Montreal, Quebec City and Maine for a week long performance tour. In demand as a guest conductor and clinician he has conducted various MMEA festival orchestras, led performances of Mahler 4 at SUNY Purchase and NYC Opera Center with the Route 9 Ensemble, the Commonwealth Lyric Opera and Lucky Ten Studios, the WISE Foundation's Columbus Day Festival Orchestra and Ip Piano School Annual Concerto Competition series at the Tsai Performing Arts Center. He has also worked with the Pioneer Valley Symphony Orchestra, Manchester Symphony Orchestra, and the Connecticut Valley Symphony Orchestra.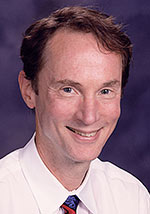 Will Sherwood is the Artistic Director for the Mechanics Hall Worcester Organ Concert Series and Principal Organist at Mechanics Hall. He has been Director of Music & Organist at First Unitarian for 35 years, and is past Dean of Worcester AGO. He has appeared in concert at Mechanics Hall, as well as guest artist with the Boston Pops, and on organ concert tour in Europe and the U.S. For thirty years, he was a Sr. Engineering Manager at Intel (formerly Digital (DEC) ). Since corporate retirement, he is CTO & Owner of Sherwood Hosting, providing web hosting, web & graphic design & database design, and commercial photography services.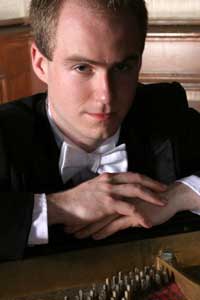 James Haupt is well known in the community and college theaters in the Central Massachusetts area as he has music directed, appeared in, and played for countless productions. His favorite past shows include Music Directing for Seussical (Calliope Productions), and Honk! (Sterling Community Theatre). James is Assistant Director of Music at First Unitarian , and has additionally filled in at numerous congregations around the area. He received his Bachelor's degree in Electrical Engineering and Music from Worcester Polytechnic Institute, and is currently pursuing his Masters Degree in Systems Engineering. During the day, James works as a Systems Engineer at Raytheon in Tewksbury, MA specializing in Electronic Warfare.
---
First Unitarian Music Program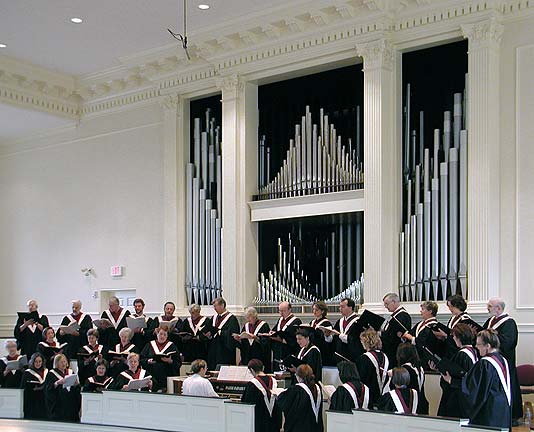 Come Sing With Us!
First Unitarian Church of Worcester enjoys a long tradition of fine choral and instrumental music since its beginnings with one of the first churches in our area in the 19th Century to install a mechanical action pipe organ and hire notable organists (who were also composers, directors, university professors, etc.). Choral music has always been a cornerstone of our worship services and support from our parishioners.
Music, because of its deeply spiritual power to inspire our emotions or illustrate a text, plays an integral role in engaging the mind and heart, deeply probing the concepts heard in the spoken word. Music is a universal language, and, with people around the world each week, we celebrate and express our faith through the singing of hymns, anthems, and solos, all accompanied by pipe organ, piano, harpsichord, and a variety of other fine instruments. We embrace a diversity of musical styles and cultures from Anglican Episcopal to Southern Gospel, from Kwanza and Channukah to Easter and Earth Day. Although our musical emphasis is typically western classical and spiritual/gospel, we enjoy exploring many other musical styles.
We continue our support of fine music for our services and concerts for the community both in our unusually broad spectrum of artistic performances of choral & instrumental music and support of music performance opportunites and training for young musicians.
Our choral music program combines the talents of volunteers from our congregation with a few professional vocalists so that we can have the critical mass to include larger and more difficult works in our repertoire. The challenging repertoire and opportunity to frequently perform with orchestra attracts both additional singers as well as music lovers in our congregation.