Flip-top/Hydraulic Gallery Console Bench
A custom bench was built by Stefan Maier (design by Blaine Bershad, with features and specs from Will Sherwood).
The bench was given by Claire Gurney in memory of Gordon Gurney, who was Soloist Emeritus and had been in the choir for decades since his college years at WPI, and he also maintained and tuned the previous Casavant instrument.
The bench features several unique usability features:
The bench seat is on hinges to allow the organist to stand in place to conduct the choir, thus a flip-top seat.
The bench seat (height) is raised and lowered via hydraulics operating four pistons (of the hydraulic kind!) as controlled by an up/down pushbutton switch that slides out from under the bench seat board. The hydraulic pump and fluid reservoir are in the base of the bench.
The bench comfortably seats two people for duets, and the flange (wings) base on each side accommodates a page turner to step closer into the console space.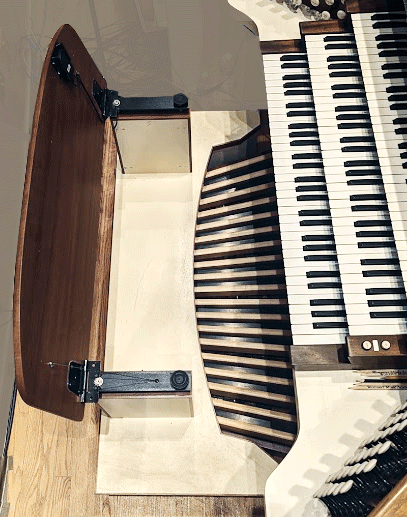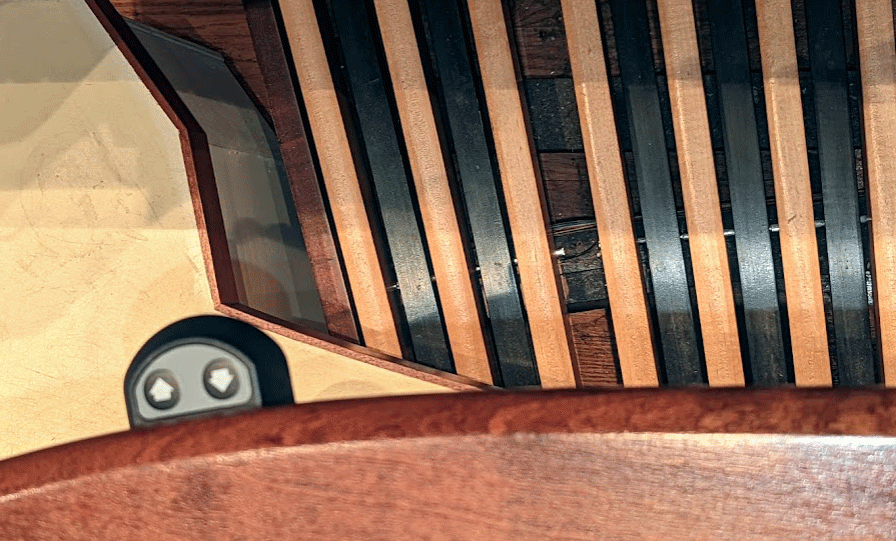 Aeolian-Skinner 1964 Bench Re-purposed for Remote Console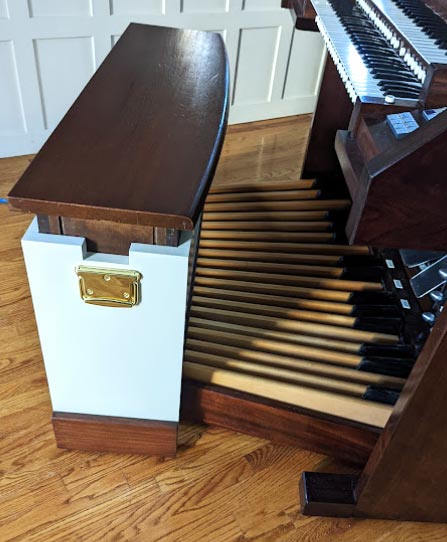 The original 1964 bench was a very heavy/bulky bench that had a height adjustment via squeeze-operated claw-levers on each side that held the seat top assembly in place. The cast metal claws rested on a notched gear-like metal assembly. After years of usage, the plywood to which this adjustment assembly was mounted split and resulted in frequent crash-scendos, even though the seated organist only weighed 155 lbs. In 2022, church member Rick Silva re-worked the bench to remove some of the heavier components, and devised a simple INTERNAL "bench block" height adjustment system. Small flat wood blocks are manually inserted or removed to achieve the desired height. There is no need for "bench boards" at the base of the bench sides. A handsome dolly was built so that one person can easily move the bench. (The remote console is on wheels.)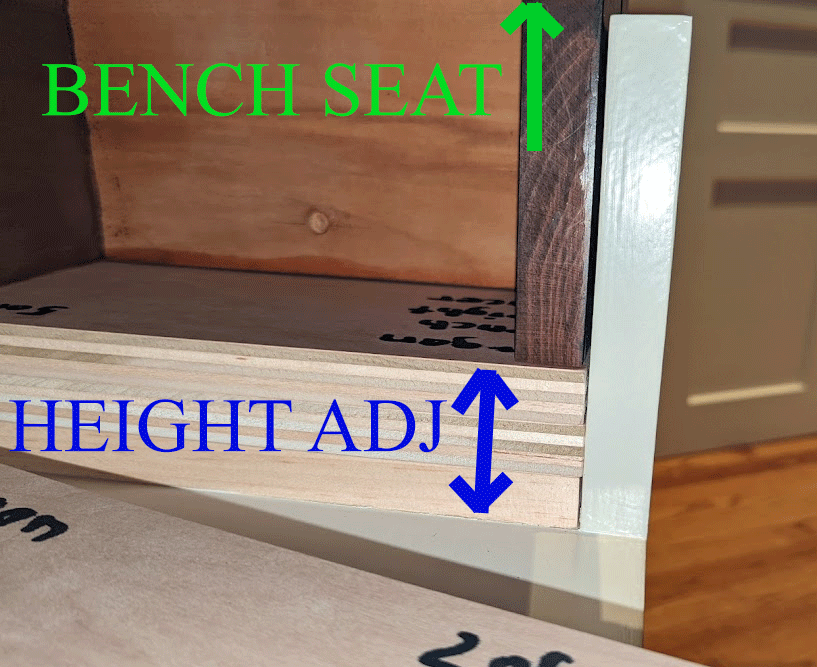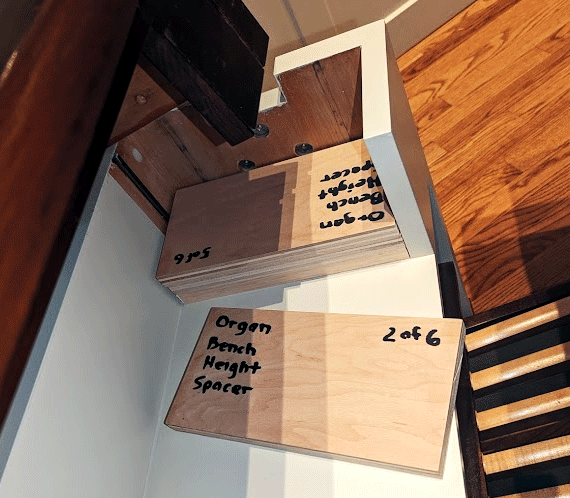 Artist Piano Benches
The two Steinway B 7-foot pianos each have a standard black "Artist" bench. Their height adjustment hardware has been rebuilt, and additional maintenance parts are stored in the music room.