Director of Music & Organist

Will Sherwood is the Artistic Director for the Mechanics Hall Worcester Organ Concert Series and Principal Organist at Mechanics Hall. He has been Director of Music & Organist at First Unitarian for 30+ years, and is currently Dean of Worcester AGO. He has appeared in concert at Mechanics Hall, as well as guest artist with the Boston Pops, and on organ concert tour in Europe and the U.S. For thirty years, he was a Sr. Engineering Manager at Intel (formerly Digital (DEC) ). Since corporate retirement, he is CTO & Owner of Sherwood Hosting, providing web hosting, web & graphic design & database design, and commercial photography services.
Assistant Director of Music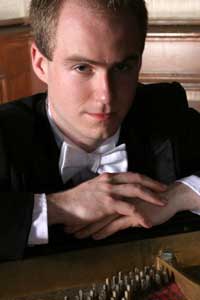 James Haupt is well known in the community and college theaters in the Central Massachusetts area as he has music directed, appeared in, and played for countless productions. His favorite past shows include Music Directing for Seussical (Calliope Productions), and Honk! (Sterling Community Theatre). James has been a regular figure in the music program at First Unitarian for the past six years, and has additionally filled in at numerous congregations around the area. He received his Bachelor's degree in Electrical Engineering and Music from Worcester Polytechnic Institute, and is currently pursuing his Masters Degree in Systems Engineering. During the day, James works as a Systems Engineer at Raytheon in Tewksbury, MA specializing in Electronic Warfare.
Please also see information about our Artists in Residence musicians.